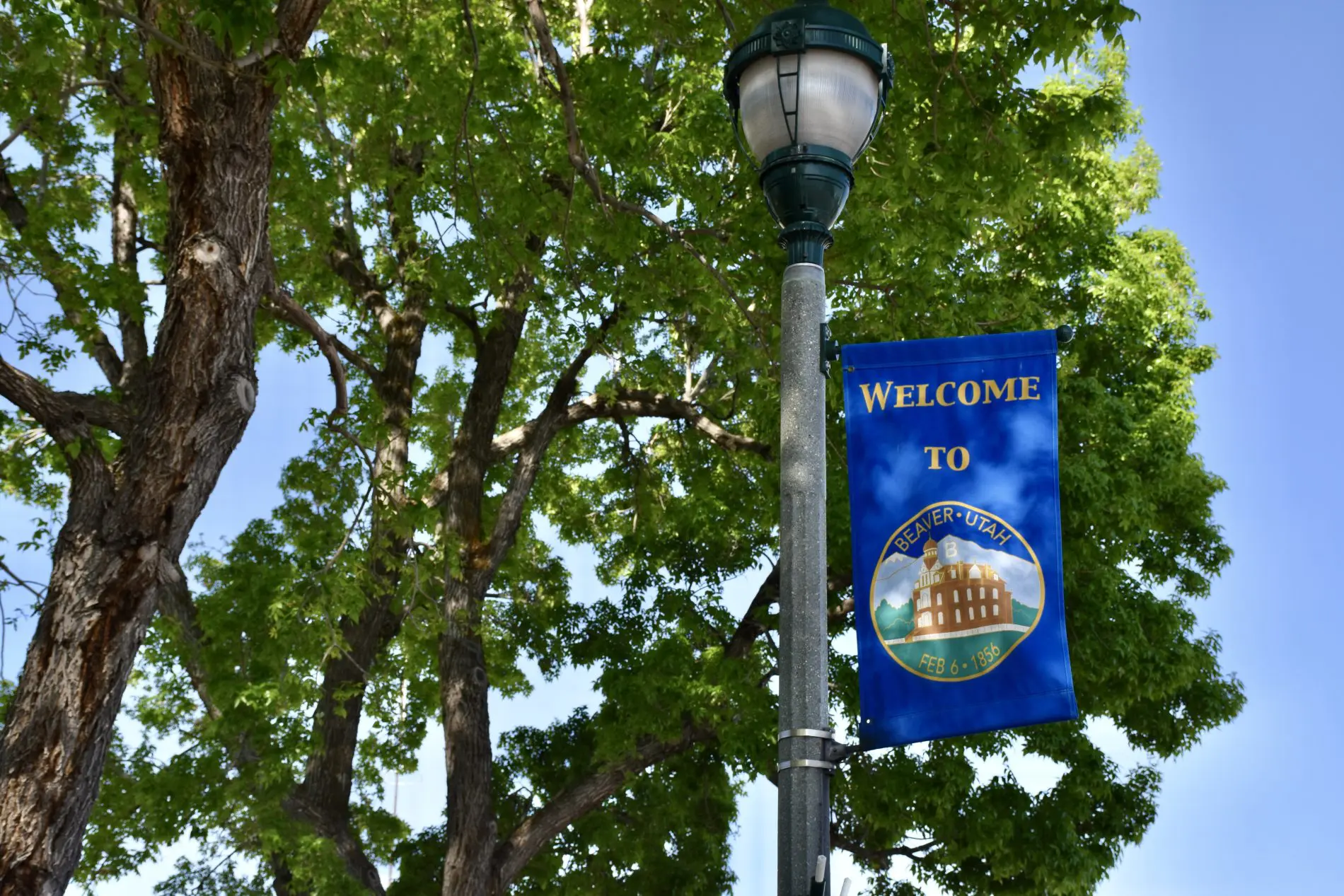 Beaver City
The City of Beaver is the largest city in the area, and with all the amenities you need for your next adventure and its prime location between the Tushar and Mineral Mountains, it makes a great basecamp for all your Southern Utah rambling.
Located approximately 200 miles south of Salt Lake City and approximately 200 miles north of Las Vegas, Beaver is also a great place to stop and explore along your travels.
There is plenty to see and do in town. From catching up on history at the historic Courthouse Museum—where you'll see the childhood cabin of Philo Farnsworth, the inventor of the video camera tube—to the cheesy pleasures of The Creamery, Beaver is much more than a pit stop off the interstate.
Find a variety of lodging, dining, and supplies along Main Street, and when you're ready, head east into the alpine Tushars or west into the Minerals for adventures in an untapped paradise.
HISTORY
Hard-working families sent from Parowan founded Beaver City on February 6, 1856. They built homes, schools, and wool and feed mills, harvested timber from the mountain, raised livestock and carved rock from the quarry to establish long-lasting, stable buildings.
They had a vision for the future, inspiring them to build infrastructure that would last for centuries.
ATTRACTIONS
Beaver is home to the Beaver County Historic Courthouse, which houses the Daughters of Utah Pioneers Museum. The museum gives free tours from June through August. The Creamery, Beaver Sport and Pawn, Sherwood Forest Candle Company, Phoneskope & Pyro putty, Boring Rifles, Utah Hydrographics, and the Historic Opera House are just a few of the fun downtown destinations for tourists. Let's not forget the "I Love Beaver" paraphernalia, which can be found on the north interchange.
ACTIVITIES
Visit Beaver City's golf course, the "toughest 9-hole course in Utah," swim at its pool, and check out a community theatre production at the Opera House.
Walk the historic downtown business district or fish, hunt, hike, or ski in the Tushar Mountains. Bike or walk the area's many trails or ATV the Paiute Trail where you'll find clean air and plenty of space to complete your visit.
Ramble Responsibly

Ramble Responsibly
Be kind in Beaver. It's our home.