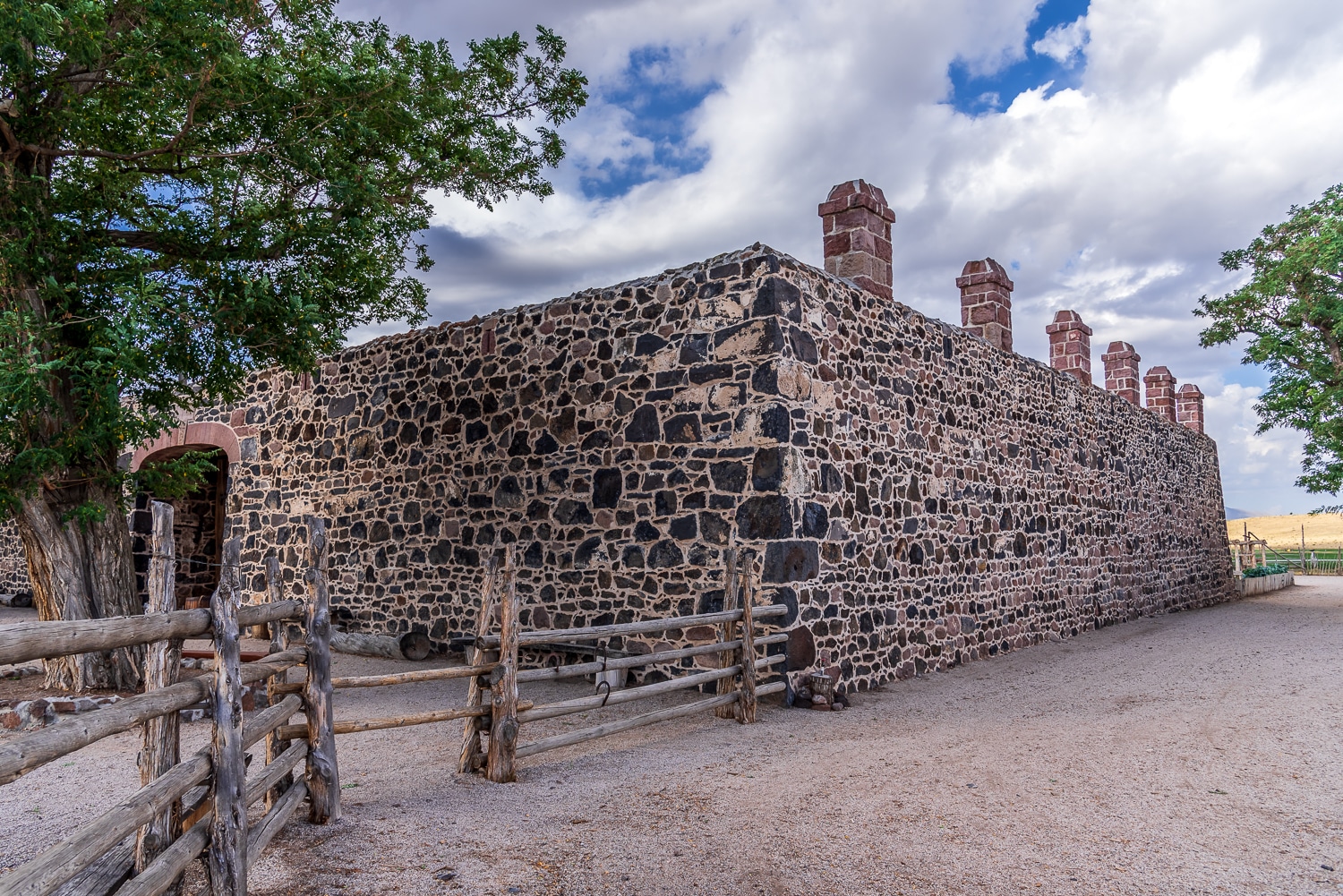 Cove Fort
HISTORY YOU CAN EXPERIENCE
Founded in 1867 at the behest of Mormon pioneer Brigham Young, Cove Fort has likely survived for more than a century and a half thanks in part to its use of volcanic rock rather than the typical wood construction of the mid-19th century. In fact, the fort is the only fort built by the Latter-day Saints in the 1800s that is still standing.
The fort, built as a waystation for travelers on the Mormon Corridor, stands in a square shape with four 100-foot-long, 18.5-foot-high walls. Young chose its location for its proximity to Beaver (a little less than 25 miles away) and the next nearest town, Fillmore. The local water supply wasn't sufficient to house an entire town, but that didn't stop the fort from being used by stagecoach lines and the Pony Express, along with up to 75 weary travelers at a time.
The fort is open to visitors between 9 a.m. and dusk. It is located immediately northeast of the junction of I-15 and I-70, roughly 24 miles north of Beaver City.
Ramble Responsibly

Ramble Responsibly
LEAVE NO TRACE AND HONOR LOCAL COMMUNITY, HISTORY, AND HERITAGE