Get to Know Beaver, Utah
Getting There
Beaver sits right off I-15, 104 miles north of St. George. If you're coming from Salt Lake City, it should take about three hours to cover the 200-mile drive.
Introduction
North of Cedar City on I-15, Beaver is a place where Utah's Old West still thrives. The town lies in a broad valley below the towering Tushar Mountains, the state's third-highest mountain range, and their diverse recreational opportunities. Beaver, with a population of 3,000, is a gateway to gorgeous landscapes, rivers and streams, miles of hiking and mountain biking trails, breathtaking scenic drives, haunted ghost towns, and plenty of peace and quiet.
Once a well-kept secret, Beaver is a growing four-season paradise for outdoor recreationists. The easily accessible Tushars boast three 12,000-foot peaks, herds of mountain goats, alpine meadows strewn with wildflowers, and dense fir and aspen woodlands. Lakes dot the high country, attracting fishermen and campers, while mountain bikers pedal world-class trails. Hikers climb the high peaks and follow the spectacular 23-mile Skyline National Recreation Trail, one of Utah's best paths for day hikes and backpacking adventures.
West of Beaver is an arid land of mountain ranges punctuated by sagebrush-covered basins. The Mineral Mountains are one of Utah's renowned rockhounding areas, where gem collectors hunt smoky quartz, opal, azurite, and prized blue beryl, while rock climbers scale the granite Milford Domes at the Rock Corral. Minersville Reservoir is the place to catch trophy-sized trout and camp lakeside on starry summer nights. Day trips to western Beaver County include visits to Frisco—once one of the West's rowdiest mining camps—and the remote Wah Wah Mountains.
Ramble Responsibly

Ramble Responsibly
Leave it like you found it in Beaver County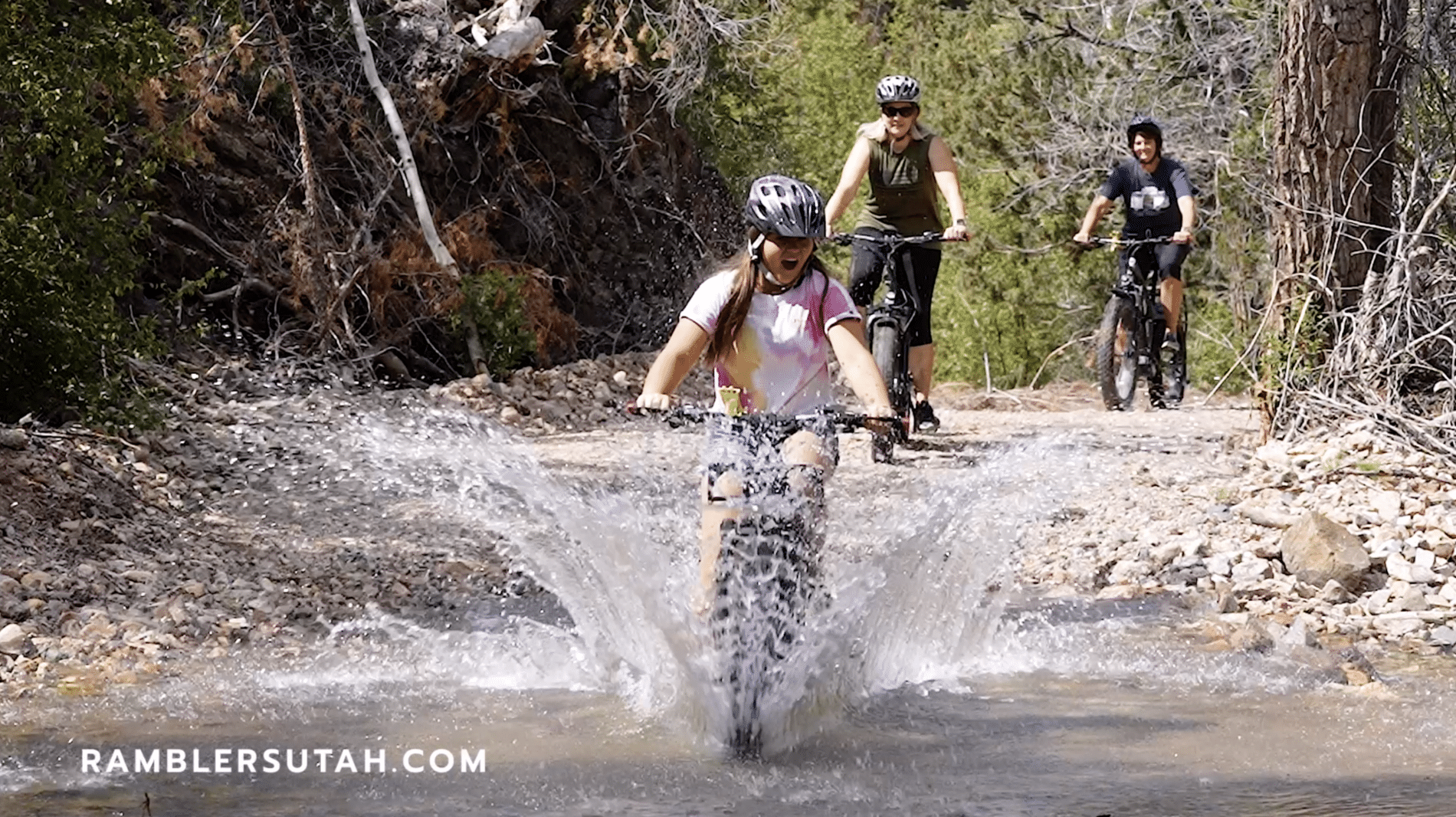 Local Highlights
World's Best Water
Beaver, first settled in 1856, is filled with historic sites including over 100 places listed on the National Register of Historic Places. The brick Beaver County Courthouse, built in 1882, is one of the area's finest Victorian buildings and now houses a local history museum. Next door is the historic Farnsworth Cabin and Monument and across the street is the Beaver Opera House. The town, birthplace of famed outlaw Butch Cassidy, is also famous for its drinking water. Beaver's water supply, originating from snow on the Tushars, was dubbed the world's best spring water in 2010.
Eagle Point Resort
Eagle Point Resort, 20 minutes east of Beaver, is one of southern Utah's best ski areas, with 650 skiable acres, 40 runs, terrain and snow tubing parks, and over 350 inches of snow every winter. It's affordable and friendly, with groomed beginner and intermediate runs and, best of all, no crowds.
Minersville Reservoir
If you yearn to catch lunker trout, head west from Beaver to Minersville Reservoir at the southern end of the Mineral Mountains. Set up camp at a Beaver County campground on the south shore and cast your line from the shore or a boat. The cold tailwater below the dam is filled with 20-inch rainbow and brown trout, especially when irrigation flows are released.
Crusher in the Tushar
Every July, bike riders mount up in Beaver and race up paved and gravel roads in the Tushar Mountains to Eagle Point Resort during the legendary Crusher in the Tushar bike race.
Frisco Ghost Town
The windswept ghost town of Frisco, below the San Francisco Mountains northwest of Beaver, thrived during its 1880s mining heyday. Daily shootouts on the streets of Utah's most dangerous town earned Frisco the title "the murder capital of the Old West." Now you can roam its dusty streets and crumpled buildings, haunted by owls and lizards, and find the remains of mines like the Horn Silver, once the world's richest silver mine.
Outdoor Adventure
Hiking
The Tushar Mountains east of Beaver offer up one of Utah's great unknown hiking areas. Set up camp at a Fishlake National Forest campground and follow the Skyline National Recreation Trail along the west flank of the range crest. For spectacular views, follow a trail up grassy slopes to the summit of 12,169-foot Delano Peak or hike a rocky ridge up 12,137-foot Mount Belknap.
Mountain Biking
Beaver offers miles of singletrack mountain bike rides and no crowds. After the snow melts, Eagle Point Resort boasts 41 miles of riding on 12 trails through aspen forests and meadows dotted with wildflowers. Trails around Big John Flat and the Skyline Trail are perfect pedal adventures in late summer. In the winter, head for the dry desert to ride abandoned mining tracks that date from the 19th century in the Mineral and Wah Wah Mountains.
Fishing
There are several fishing holes scattered around Beaver, from glistening alpine tarns to forest-edged lakes filled with trout. The best fly fishing for brown and rainbow trout are deep pools along the upper Beaver River. Favorite fishing lakes for locals include the three Kents Lakes, Little Reservoir, LeBaron Lake, and Puffer Lake, the largest natural lake in the Tushar Mountains.
Off-Roading
The 72-mile Beaver Side Trail, part of the famed Paiute ATV Trail, makes a loop through the Tushars that begins and ends in Beaver. This ATV trip twists along dirt roads and narrow tracks through forests and meadows and over high ridges with spacious views across western Utah. The Beaver Canyon Scenic Byway, one of Utah's best drives, threads 17 miles up a deep canyon from Beaver to Eagle Point Ski Resort. The Kimberly/Big John Scenic Backway runs 22 miles over the Tushars before dipping past mine ruins at Lower Kimberly.
Wildlife Watching
The Tushars are home to one of Utah's largest and healthiest herds of mountain goats. Head for the high country from July through September to glimpse the shaggy goats grazing in high meadows and cavorting on snowfields. Bring binoculars, warm clothes and a camera. The state Division of Wildlife offers an annual goat-watching event, usually the first weekend of August.
Written by Stewart Green for RootsRated in partnership with Utah Office of Tourism and legally licensed through the Matcha publisher network. Please direct all licensing questions to legal@getmatcha.com.